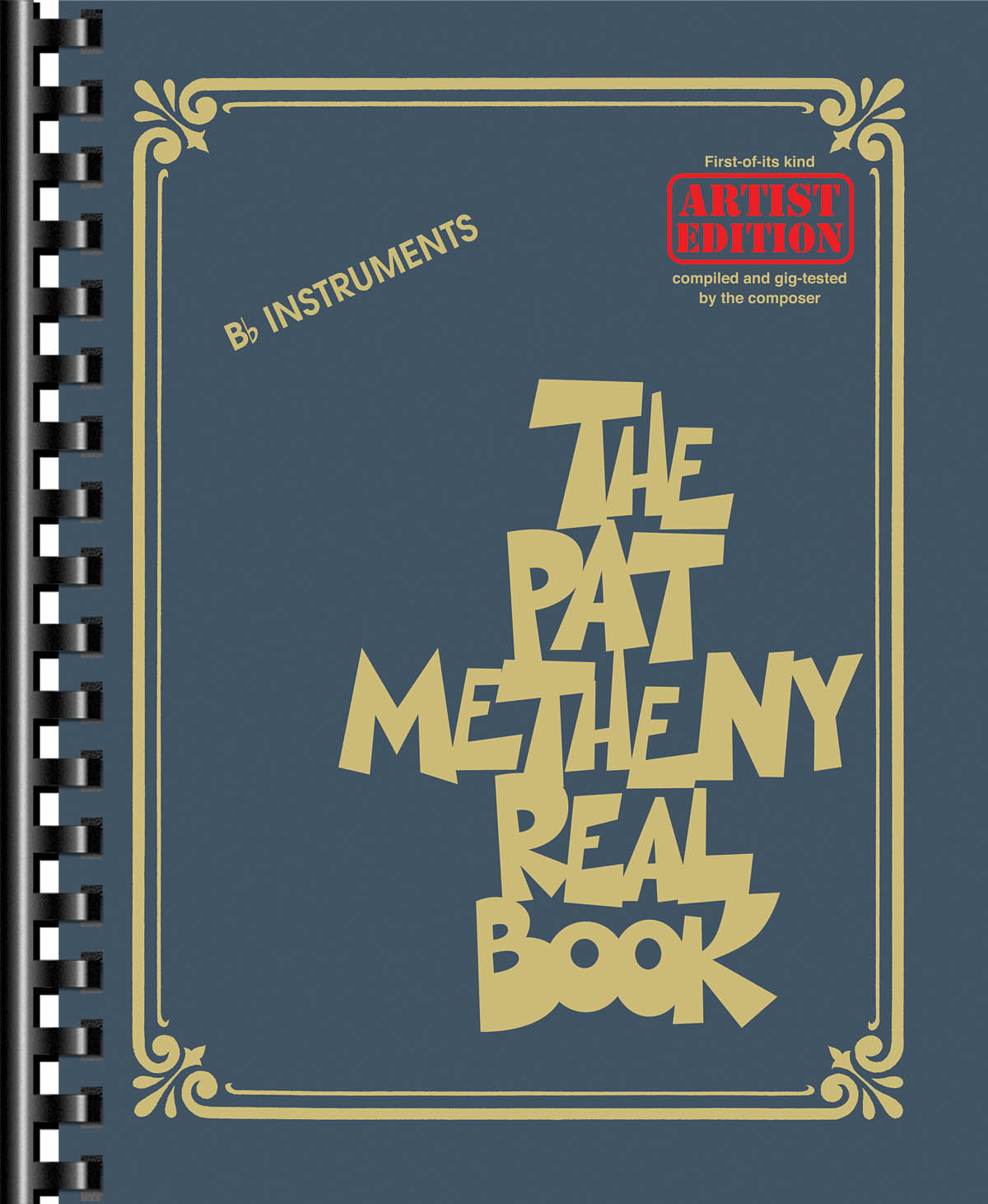 Looking for a particular song? Search our Songfinder
here
.
Pat Metheny Real Book Bb Edition
Pat Metheny is one of the most important voices in modern music. Through his writing, recordings and performances he has created a significant body of work that places him among the major musical figures of our time. With his recent induction as the youngest member of the Downbeat Hall of Fame, Metheny becomes only the fourth jazz guitarist to be chosen for that honor, joining Charlie Christian, Django Reinhardt and Wes Montgomery. He has won twenty Grammy® awards in twelve different categories, been named Best Guitarist in countless polls over four decades, and has sold millions of records worldwide.
For all his accomplishments in music, his compositions have become modern standards, beloved by musicians all over the world. With this volume, Metheny has selected 147 of his most played tunes to create a new type of Real Book, approved and gig-tested by the composer himself! This edition is arranged for all B-flat instruments. Titles include: April Joy • Better Days Ahead • Bright Size Life • Farmer's Trust • (Go) Get It • H & H • Have You Heard • Jaco • James • Lakes • Last Train Home • Midwestern Nights Dream • Phase Dance • Question & Answer • The Red One • So May It Secretly Begin • Sueno Con Mexico • Uniquity Road • Unity Village • Whittlin' • and more!
View Songlist